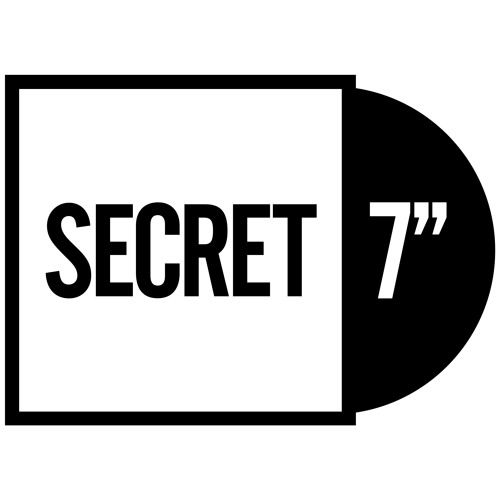 This last week or so has been an unusually poppy week (being more a classical hound by nature (of which more anon … that's for another post)) but I wasn't thinking to write about it until I stumbled across the Secret 7″ exhibition space at Somerset House.
By chance it was the first day of its opening to the public (yep, most of my most hipsterish moves are usually by accident rather than by design and I was wandering around Aldwych in a post-pub (The Lyceum on the Strand, recommended if you're skint in the West End, you can get a booth and you don't mind Sam Smith ales) funk trying to kill time before going to a mate's party. The party is relevant.). So yes, a little caffeine freshener at Fernandez & Wells in the courtyard of Somerset 'Arse (stumpy, it has to be a stumpy) and then a wander to see what they had on for free, my visits to the Courtauld being less frequent now that I'm no longer a UoL student and have to stump up cash like a regular Joe.
And there, at the river end of the building, I found a crowd of hipsters admiring rack upon rack of hand-made single covers. The record cover as a fetish object with people having selfies, taking portraits, coveting and discussing them. Secret 7″ ask celebs, artists, designers and other random groovy f*ckers to decorate the sleeves then display them anonymously. The public are then invited to pay half a ton for a unique, potentially very valuable, item on the day of the end of the exhibition. The proceeds of this and other charitable acts (a roll-a-penny chute that tishes a cymbal, limited editions of the records by named designers) goes to Nordoff Robbins, a charity that uses music as part of its therapy for people with problems of a variety too numerous to go into here.
All very worthy but why bring it up here? 'What is point?' as the feller on Down the Line would ask. The aforementioned friend just gave a paper at a conference about the nostalgia for Britpop (he'll be giving another on this phenomenon at the seminar series I co-convene at the end of June). I also saw Noah Baumbach's While We're Young the previous weekend. And the night before I went to the exhibition (and my friend's party) I'd been to see Courtney Barnett at the Electric Ballroom in Camden.
So this is my theme. Nostalgia in pop music. In Baumbach's film the young hipster is a man obsessed with the eighties, or the bits of it that he likes (the Miners' Strike, Kajagoogoo, Ipswich Town's decline from a footballing powerhouse to a provincial bit-player and Thundercats don't get a mention), who has a pristine record collection (i.e vinyl, see above) alongside his domestic chicken pod. In short, he's a major irritant for using nostalgia as a generator of supposed originality.
Which I guess was one of the points that Baumbach was trying to make. That we seem to be living in a desperately unoriginal and conservative culture, in spite of the constant hum of creativity being the supposed fuel of post-industrialised Western economies. And that this conservatism appears to be affecting the very people who shouldn't be giving a shit about what their parent's generation did, i.e. people like me (sorry Mum, I know the 70s had good bits but I never chose to be born in them).
And I began to see this everywhere. At Secret 7″ – which is a fantastic cause, don't get me wrong, and has some wonderful things for sale that would grace any hipster's wall. But what music do they have on the singles? The Rolling Stones, The Supremes, Peter Gabriel, Underworld, oh and The Maccabees and St Vincent for the 'kids'. You can almost sense the ad agency carefully weighing the revenue/gender/ethnicity issues in a finely calibrated balance. But not age because age always wins out in the world of pop music nowadays. The labels have to exploit those old acts. Dinosaurs are big in music.
And Courtney Barnett? She's a great performer, I love her lyrics, I wish her well. But her sound? It's a bit underwhelming; it reminds you of other things. And when I go to a thing I might want to be reminded of other things but not other things that are better than what I'm at. And the last few gigs I've been to (The Orwells (who at least had the relative novelty of being absolutely badly behaved, quite rare in modern pop), Darlia, Barnett) have not been original enough for me to have thought that I wouldn't have been better off going to a pub and watching a local band do something that I could get a decent pint at and chat to them afterwards (if I wanted to, unlikely given that I'm not especially sociable).
Which is part of the point that Dion was making in his paper. Recycling is happening (of course it's always been there in pop music, brazenly) and it's more commercialised than ever before. Blur release an album on the twentieth anniversary of Britpop to rave reviews and wall to wall coverage. Somehow Liam Gallagher is popular enough with the (dwindling) purchasers of the NME to merit being on its cover on a seeming four week cycle. And young acts want to tell you they love Bowie/Gabriel/Suede instead of wanting to spit on their corpses and kill their wizened fans. London, that once spiky culture, has turned into Paris, the most faux-radical city in the world.
No wonder when anyone under 40 can hardly afford to live in the place and it costs excruciating amounts of money to get around. The 'creatives' can't afford to connect with the places where the money is. Unless they connect with the conservative culture that money tends to like.
So, in anticipation of a further post about London's thriving classical music scene I'll finish by saying that I think that the most radical things are now being done in those areas that I would have thought the most conservative when I was a youngster – jazz and classical. If I want to hear something I haven't heard before I'm more likely to get it at Café Oto or the Guildhall than in Camden or Brixton.
Culture Exhibitions Music Britpop Concerts Exhibitions Film Music Nostalgia Pub
Blue Badge guide to London and academic specialising in early twentieth century history. Blogging on history, academia, and food and culture in the capital (and occasionally elsewhere).